VISION
My work in the last few years in the yoga community has been part of an idea, a mission, a calling to help spread yoga.
I have established that the way to do so is by helping yoga teachers focus on what they are good at; by taking the technical stuff into my hand leaving them to do what they are meant to do - teach.
My help goes far beyond yoga photography, I also provide branding, logos, websites and platform for yoga teachers to communicate with their customers.
YOGA PHOTOGRAPHY SESSION
If you are a yoga teacher, an active wear brand or a studio from anywhere around Europe and you are interested in getting some yoga photos done for personal or business use I would love to hear from you.
I offer different packages and price range for Urban, Nature and Studio photography and would be keen to create a package especially for your budget.
GETTING READY FOR YOUR YOGA PHOTOGRAPHY SESSION?
Like everything in life preparation is the key to success; preparing for yoga photography shouldn't be different.
Even if your path is with another Yoga Photographer read my article how to make the most from your Yoga Photography Session
MY WORK
As being part of the yoga community I was lucky to work with amazing people from all over the place.
Make sure to check my galleries and their testimonials.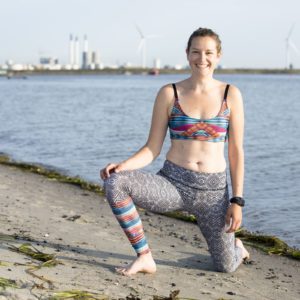 Working with Elad is a true pleasure. He has an ability to bring out the best in people.When he took photos of me he was able to make me feel comfortable even though it was the first time for me doing at yoga photoshoot. I am very pleased with how the photos turned out because I look natural and can recognize myself and my smile in all photos. Elad also designed my webpage, and in this process, he helped me a lot with getting my message about yin yoga and health forward both in the design and text. The design is beautiful and the page is easy to navigate. Especially I love my new logo because it has given me an online brand for people to remember me by. I will recommend Elad for start-up yogis who want to bring their company to the next level. Elad has a special talent to help you figure out what you want, to see your true talent and bring it forward. As a person, Elad is easy going, creative and independent. He will work from your own ideas and make them even better. Kind regards a grateful Maria Anemone KongstadYin Yogalærer og Ergoterapeut Maria Anemone Kongstad Photos Maria Anemone Kongstad Website
Working with Elad is a real pleasure. I had the privilege to do two photoshoots with him, and both times were fun and very professional. He has a very unique way to make you comfortable even in public, and is gifted at both giving you the freedom to practice and express your yoga, and adding his professional eye and opinion. Both sessions produced some really awesome shots! " Claire Sunny Yoga Claire Sunny Yoga facebook page Claire Sunny Yoga, Geneva – Gallery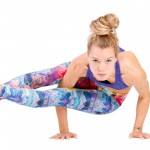 I am so happy to recommend a wonderful photographer. From the moment I contacted Elad he was efficient, professional and enthusiastic. When I searched for Elad I was looking for a photographer who could do a photoshoot for us to portray my yoga brand Limber Stretch and our latest collection of yoga leggings. Within just a couple of days of contacting Elad he already had replied to me with some fantastic ideas for locations, models and he'd already set a date that could work for all of us. I sent over what we needed to be photographed and everything was done perfectly. He contacted me throughout the day to update me on the shoot and send me some behind the scenes footage and just a couple of days after that I had a beautiful collection of edited photos ready to promote my brand. I would recommend Elad to anyone looking for high end photography and a great person to work with. Limber Stretch website Limber Stretch photos