Yoga Interview, Warsaw, Poland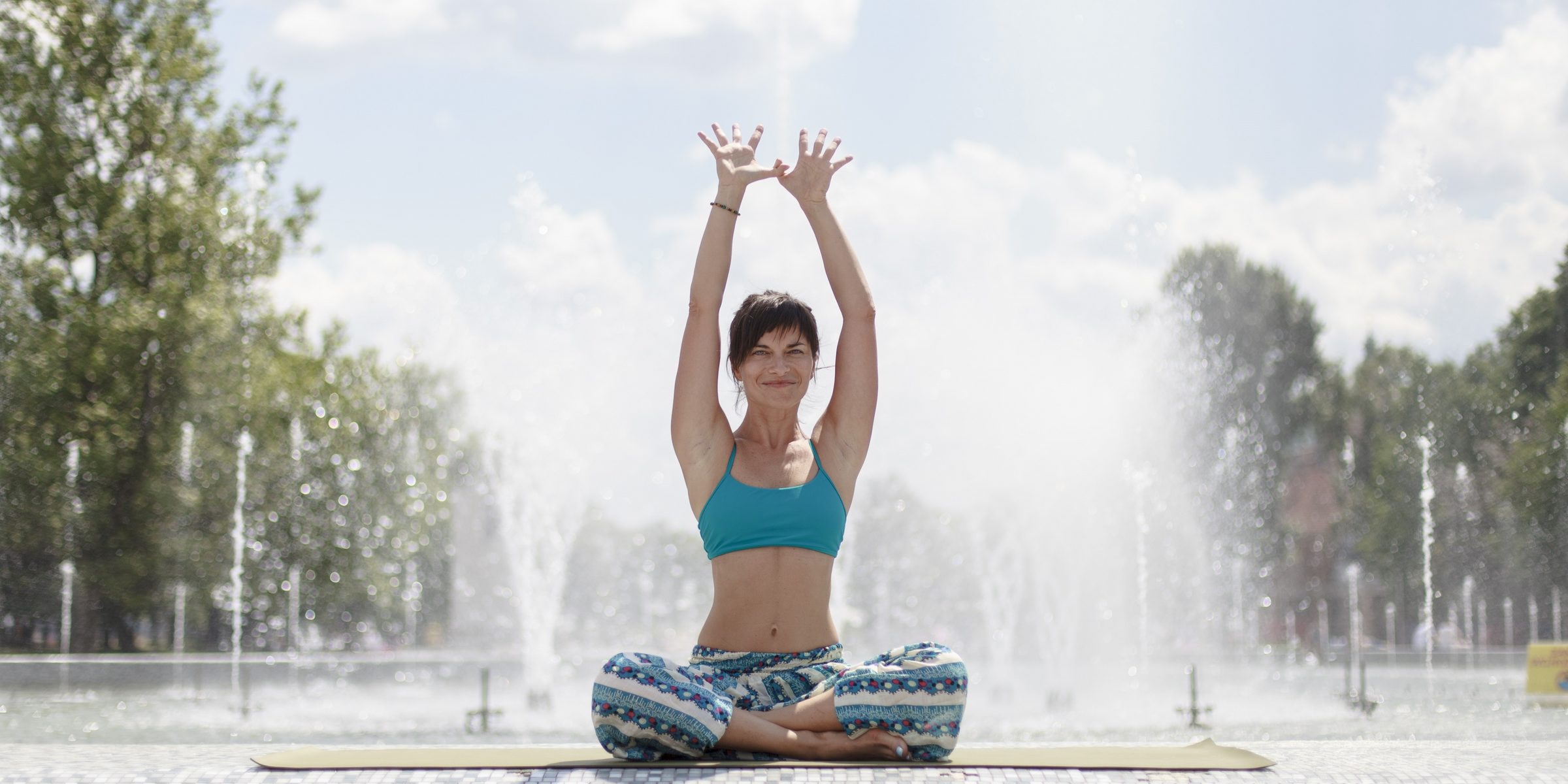 Yoga, what does it mean to you?
At first, yoga was only meant to be a part of my life, but it soon turned into a way of life, a motivation to discover something new and fascinating, an inspiration to discover the world, people, a road to self-realization and happiness.
When did you started practicing yoga? Why did you become a teacher?
My great adventure with yoga & meditation started a 10 years ago when I was looking for additional forms of development my body awareness and movement. As a person dancing tango wanted to find such activities, which constitute the perfect complement to my work with the elegance and precision of movement. Then I "discovered" yoga and felt in love with daily practice. Finally, I decided to become a yoga teacher and share my passion with the other people.
what's massage you try to pass into your students while teaching them yoga?
As a yoga teacher, I always try to make my students leave my classes feeling calm, relaxed and full of positive vibration. I want to feel that they have positive energy, the power to act and a love for the world around them. My motto is " Follow Your Happinness".
Can you tell me about any special moment that happen while learning or teaching yoga?
I think that every yoga class is a special moment for me, when I see my students happy and relaxed, smiling and just saying Namaste
Where do you see yoga in the future of your life, the future of the world?
I'm going to organize intimate yoga-meditation retreats for those who wish to discover themselves anew, to feel that they have positive energy, the power to act and a love for the world around them. We will try to travel together, meet interesting people, practice yoga and meditate in magical places, where we will discover ourselves anew, in harmony with body, soul and mind.
Where is your special spot? (To meditate / just to sit and relax / just be ) and what makes it so special?
I like the relaxation poses, you know, asanas work with the mind as well as the psychical body and by using concentration, asanas retrain the muscles to act in a relaxed manner. Our daily life makes us stressed too easily and thanks to proper relaxation we can help our prana (vital energy) to proper flow within the body and relax it. I think that the ability to proper relaxation is a great value of practice yoga.
how did yoga improved your life?
Yoga showed me the way how to strengthen and harmonize my body, mind and soul to achieve the goal of internal balance, harmony and happiness, just Bliss In Me
Agnieszka Kowalska Yoga Photos